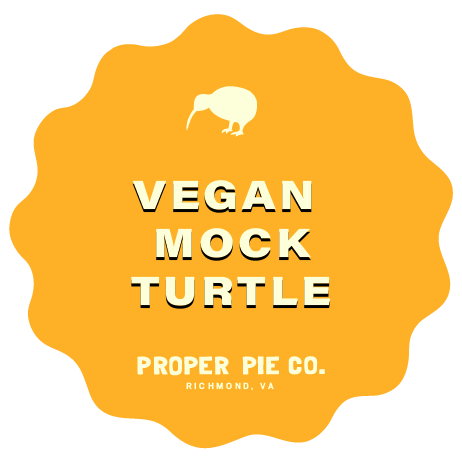 Mock Turtle
>> VEGAN <<
Almonds and a luscious dark chocolate ganache tops an almond butter mousse with a layer of caramel inside a chocolate walnut crust. Ah-mazing. And vegan to boot.
PLEASE NOTE: holiday pie orders are limited to FIVE per person total. If you order more than 5 pies, we will have to cancel your order and we really don't want to do that!
We know you love pie, but this limit lets more people experience great pie at the holidays. Thanks for understanding!